Nowadays, many portable scanners offer the same functionality as desktop scanners. The key difference is that they are compact and simple to transport. It is now possible for anyone to efficiently manage business cards, statements, invoices, and other paper documents by scanning them with a portable scanner.
I've compiled a list of the most modern, convenient, and stylish portable scanners to ease your workload a bit. Allow me to take a peek.
Lomography Smartphone Film Scanner ($64.5)
If you're a photographer who still uses film, you might have a ton of rolls stashed away in a closet. The Film Scanner app for iPhone and Android makes it easy to convert analog film to digital files.
IRIScan Scanner and Mouse ($83)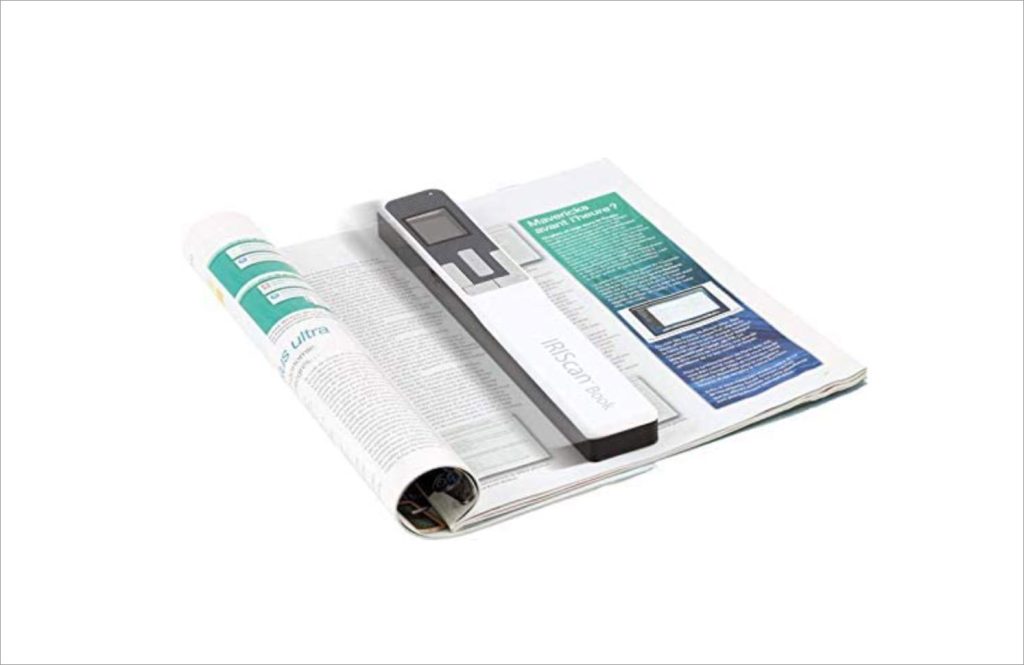 If you place a document under the mouse, this handy portable USB scanner will quickly produce a digital copy. Articles, images, maps, receipts, business cards, and even artwork with intricate detail fall under this category.
O King Scanner ($140)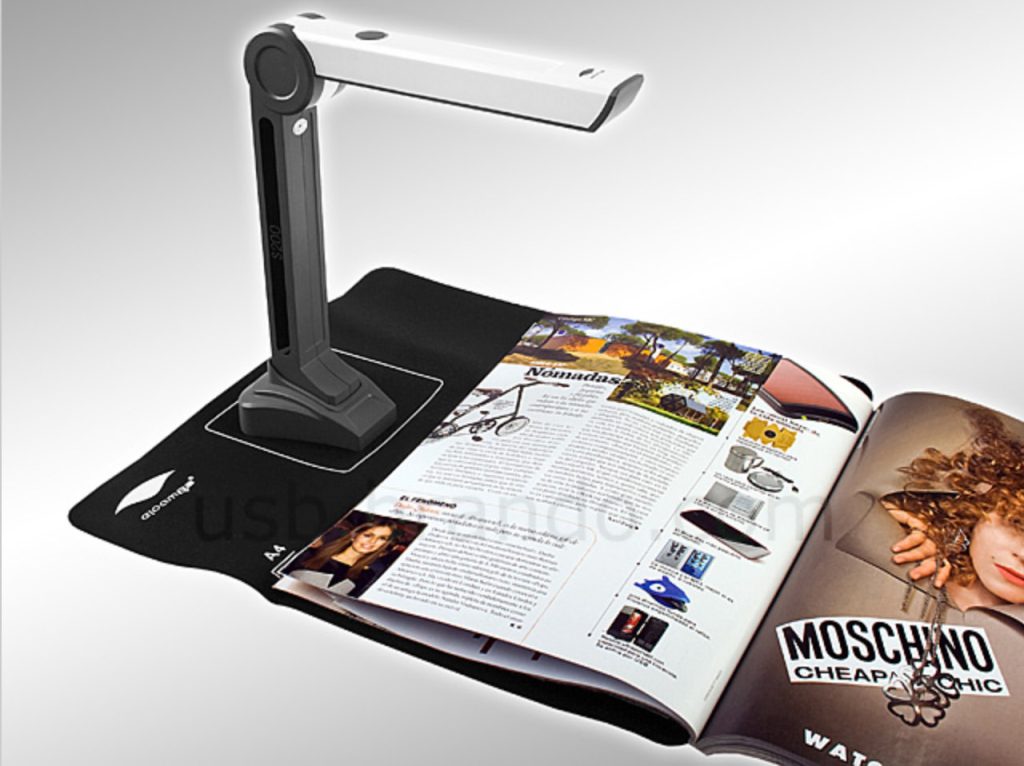 Today, most desktop scanners (though not all) can also take video, capture still images, and fax or email documents. All of this is possible in a streamlined and portable fashion with the help of the O King S200 portable scanner.
Brother DSmobile DS-940DW ($249)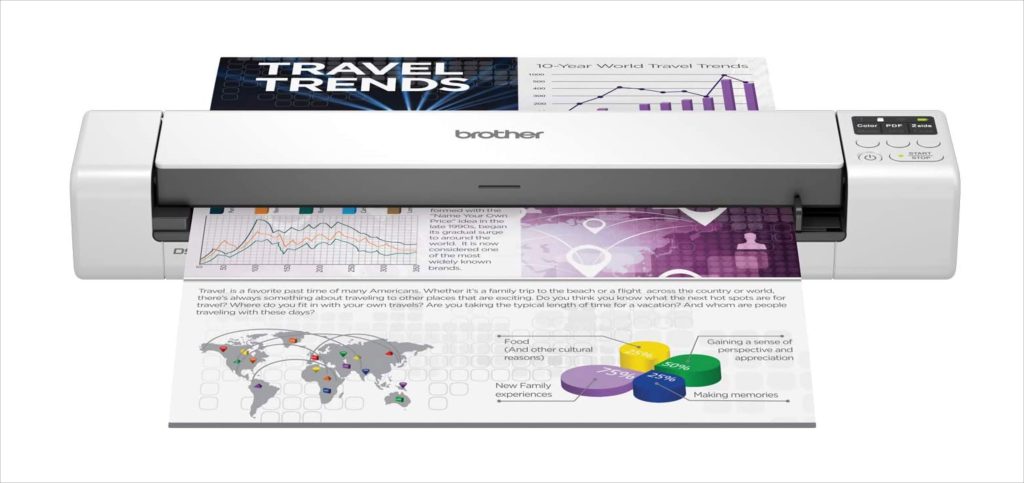 The Brother DS-940DW Duplex, thanks to its DSD (Desk Saving Design) construction, is a little scanner that easily fits in a briefcase or a backpack. Since it is powered by a lithium ion battery, it can be used independently of an outlet.
Connect it to your mobile device over WiFi using Brother's free iPrint&Scan mobile app, or use a microSD card to load information. You don't need a special driver to transfer your scanned papers to your computer or mobile device.
Epson DS-80W Document Scanner ($188)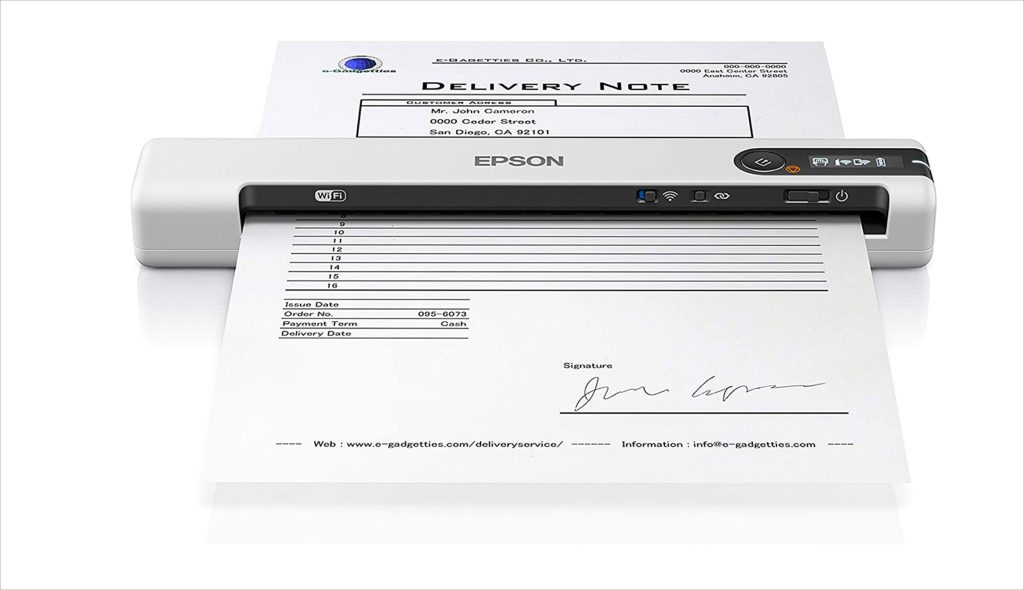 The Epson DS-80W is a lightweight and compact document scanner. One of the lightest single-sheet-fed document scanners available, it weighs only 0.66 lbs.
The scanner can wirelessly connect to your iOS, Android, macOS, or PC using WiFi and do the fastest single-page scan you'll find in a portable scanner in just 4 seconds.
IRIScan Book 5 ($94.99)
The IRIScan Book 5 Mobile Wand, also known as a "magic wand," is a handheld document scanner with incredible scanning speed (approximately 1 second) and high-quality scanning resolution (up to 600 dpi).
It can scan 250 pages in color or black and white on a single charge, and the scanned file can be saved as a JPG or PDF.
Doxie Go SE ($179)
Doxie Go SE is a smart portable scanner that allows you to quickly and easily scan any document, whether you're at your desk or on the go.
With the Doxie app, you can scan a document in as little as 8 seconds at a resolution of up to 600 dpi, and then transfer it to your computer or mobile device. In addition, 400 pages can be scanned on a single battery charge.
CZUR Shine500 ($99)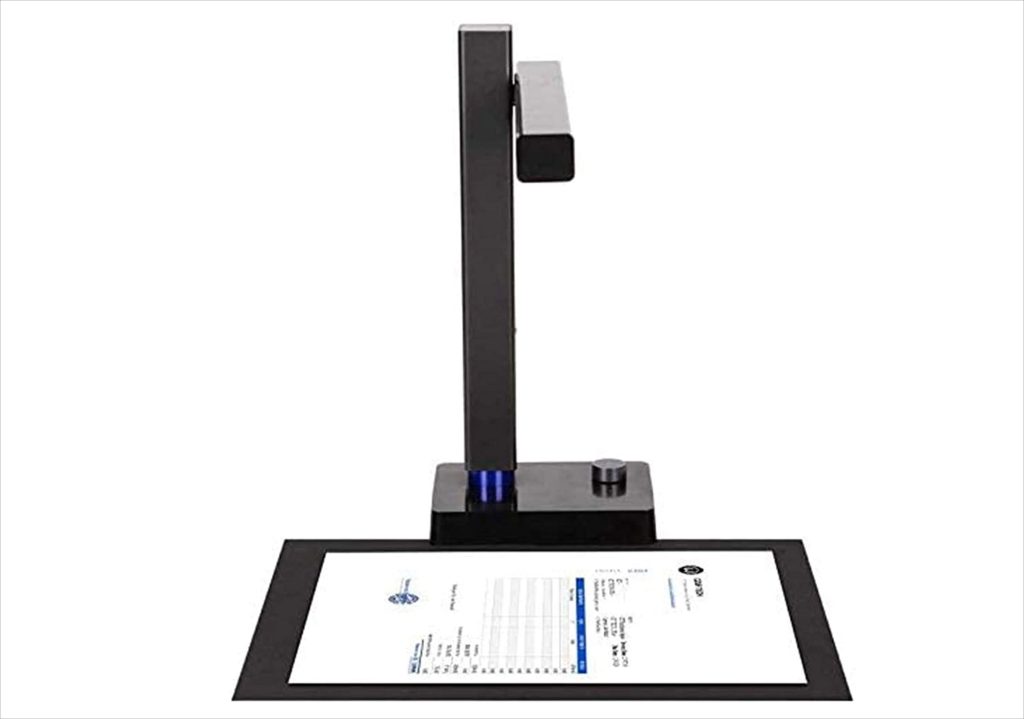 In addition to its fast scanning speed, the CZUR Shine500-Pro also features smart paging, auto cropping, merge sides, stamp mode, and several color settings. As it is both compact and foldable, it can be conveniently stored in a bag or taken with you wherever you go.
The scanner can also be used as a ZOOM-compatible document camera for use in the classroom or remotely. With the ABBYY engine, you can transform your scanned documents into editable Word documents, spreadsheets, and images in a variety of formats, including JPG, PDF, Searchable PDF, and TIFF.
Plustek Photo Scanner ($199)
In just 2 seconds, you can scan photos as large as 8 by 10 inches from as small as 3 by 5 inches. Photos scanned at 300 or 600 dpi can be uploaded to social media or stored in the cloud with ease.
It is more efficient than a flat bed scanner and not limited to merely scanning photographs. It also has a robust image enhancing feature that can revive long-forgotten photographs with a single mouse click.